Check out this REVLON One-Step Volumizer Hair Dryer Review. The review includes some tips and tricks on how to use the Revlon one-step hair dryer and volumizer. This is like using your round brush and blow dryer, all in one little handy unit. I did not love it at first, but I'm going to show you how to use it and give you some tips and suggestions for how to make it work.
REVLON One-Step Volumizer Hair Dryer Review
For your hair, first of all, when I opened the box, to do this REVLON One-Step Volumizer Hair Dryer Review, it was a little bit surprising at how big this thing is. It is a little clunky at first. The head of the blow dryer is a little bit large. In the past, I preferred a nice little small compact round brush and blow dryer. but they still gave it a try. It had a cool, low, and high and it gets really hot.
All you do is turn the little knob, and it turns on for you. One key observation I made in this REVLON One-Step Volumizer Hair Dryer Review is that I wish it had was a cool shot button. It's kind of hard to be using it and figuring out where to turn and twist and how to get it to the cool shot. But what I do is just do a cool blow-dry at the very end, instead of doing it at the end of each section. So it's not a huge breaking point that it doesn't have a cool shot button. However, that feature should be added in if they are going to redesign this product.
The REVLON One-Step Volumizer Hair Dryer is pretty affordable. It's right in the realm of other blow dryers and it does a great job at the price point. So now, let's get into blow drying in this REVLON One-Step Volumizer Hair Dryer Review, and will give you some tips and tricks as we go along. My first tip in this Revlon One-Step Volumizer Hair Dryer Review is that you should let your hair dry a little bit just out in the air. Even better, take your shower.
I do all of my skincare applications, and then I get dressed and then I go in to do my hair. I don't normally put my makeup on before. You should blow dry in sections. Section off a small bottom area with a really inexpensive hair accessory clip. These are really quite inexpensive.
This next brush is kind of comparable to the wet brush, but I like it better, which is a surprise. It is meant to use in the shower.
It goes through tangled bleached, wet hair, like a dream. Kids actually love to brush their hair with it. It used to be such a fight to get little girls to brush their hair, but they love this brush. it is nice and light.
REVLON One-Step Volumizer Hair Dryer Review Tips
So, as you go through your hair's weak, section you're just gonna brush it out make sure it's free of any tangles or anything like that. Then you can just turn the Revlon One-step volumizer Hair Dryer on high. What I realized is that this thing it's really warm and it's not necessary to put your hand there, because it has bristles that grip onto the hair really nicely.
I blow-dry in an upward position that locks in volume at the root and then I bring it out and then roll it back in and fold it and then bring it out and roll it back in and fold, and that gives a really beautiful volume in the roots. that, after you blow dried up, oh – and it will follow just a little bit and look really great – you don't want your hair, obviously sticking straight up. So that's my tip for getting really good volume and not burying the heck out of your hands. So I'm gonna do the bottom section, and you can kind of see it in action when you do it yourself.
How I make this work. It gives a really nice kind of tuck under little curl and it gives me a nice volume at the root in my hair. Another tip, that's unrelated to this, is something I've been doing to help my hair stay healthy. It's put my hair up in a fabric scrunchie at night. That has done wonders for the dryness of my hair and stays much more hydrated.
It doesn't get in any funky position. You know how, when you sleep and it's like flat against your head and sticking out of the side, it's just easier to manage the style the next day and it doesn't feel as dry and damaged. So that's a little pro tip for you guys, make sure you're putting your hair up to help save your hair for the next day. It moves through pretty quickly and boasts that it will cut your dry time in half. I have to say I'm not sure that it cuts it totally in half, but it does do a really good job at being very quick and efficient.
So the next thing I want to point out in this REVLON One-Step Volumizer Hair Dryer Review is that I notice that the smaller the sections, the faster it goes, and the more lift I can get at the roots. After two sections are done the hair is naturally very very frizzy.  You don't want to let just air dry by itself and get all kinky. I have anything I have been using a shampoo and conditioner, and it has made an amazing difference in my hair. It is less oily. It definitely has balanced out that overproduction of oil that I used to have in my hair.
I can only wear my hair down for one day before I have to either put it half up or in a ponytail, and so I was washing my hair every other day every two days. However, since I started using this, I can wear my hair down for at least three days and it still looks great. And I don't have to use dry shampoo, which can actually be drying through your hair. So you want to try and avoid it until the very very end before you're going to wash your hair, it does have an ingredient called pixel and it helps to increase the density of the follicle growth in your hair.
So for those of us sitting here or just really thin fine hair, it does amazing help increase that bubble density. If your hair is going to be more full for those of you with lots of full, that hair is going to calm and moisturize and hydrate your hair, so it's for all hair tight and it's not really good.
As far as my hair goes, I can go a week if I wear enough at the very end, so for my oily girls, this is like.
This REVLON One-Step Volumizer Hair Dryer does get really really warm. You just be careful you're not pulling it in one spot for too long because you could damage your hair just like any other blow dryer might. So then, I'm gon na do a part, and I'm gon na drag this section. But this is a little bit thicker, so I'm going to do it a little bit differently. Now, on this side, I didn't blow-dry the root a little bit like this before I go in and do the round brush just because I want to take a little bit of that moisture out to help it go a little bit faster.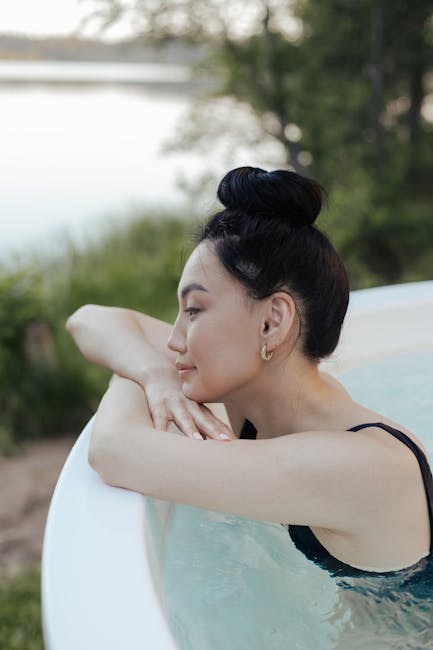 This last section in the front I'm going to pull it forward a little bit just to give me a little bit more volume so that when I push it back, it's not kind of stuck against my head. So here's the finished product I mean.
It would have taken me forever, and I would have had cramps in my arms and it just would have been so much harder to get this much volume and to get my hair in this smooth using just a round brush and a blow-dry. It was super quick and easy now because the air is coming through the bristles in an upward and outward motion instead of the blow-dryer pushing it down like you normally would. Sometimes I'll get some flyaways and the hair will kind of be Lifting up.
So what I do is, I do one quick shot, just paint it brushing through to push those flyaways down, and then I'll do a quick shot with the cool function normally with a round brush using my regular shampoo I'd have to go in after I Do this and do a pass with the flat iron. But, as I said, this REVLON One-Step Volumizer Hair Dryer, has been the game changer for me and really helped my hair to become a lot more smooth and manageable. It doesn't start you like growing it for me.
My conclusion in this REVLON One-Step Volumizer Hair Dryer review is that overall I love this product. I highly recommend it. If you've got long hair, it'll be great. If you've got short hair, it'll be amazing and even quicker. For me, it cuts down a lot of time, and I even use it the next day. I'll go through and I'll kind of refresh and add more volume to my hair. It's just like I don't know it's great. I don't know what else to say. Go get one trust me you're going to love it.
I don't know that I would ever go back to a regular blow-dryer and round brush again after using the REVLON One-Step Volumizer Hair Dryer. Overall,  in this  REVLON One-Step Volumizer Hair Dryer review, I gave it a 10 out of 10. It gives such great volume.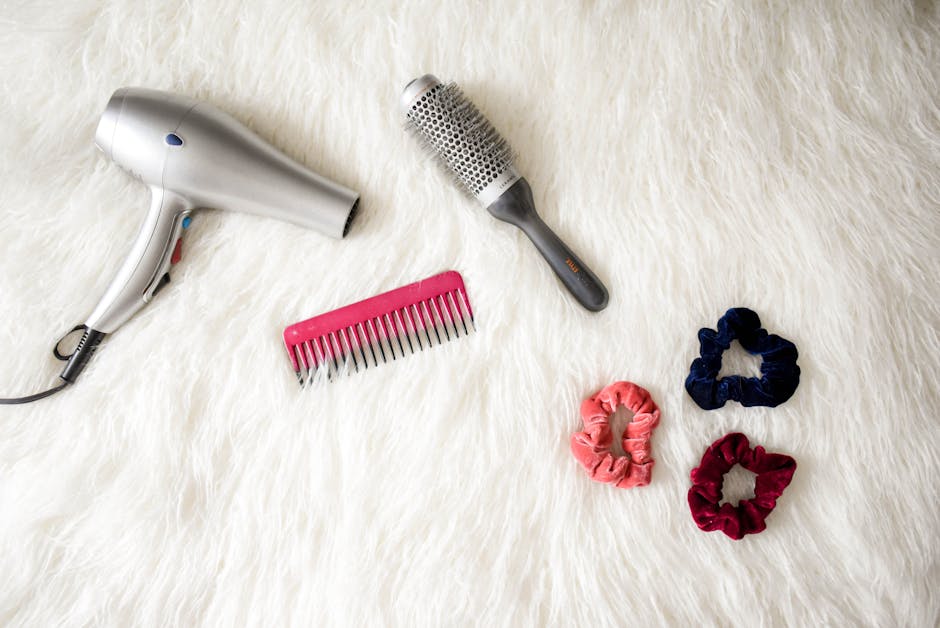 BEAUTY SALE STOREWIDE! 20% OFF. Valid on Purchase of $125 plus FREE SHIPPING. Use Coupon Code: BEAUTY